JOHN GIDDING OF TLC'S TRADING SPACES
Born in Istanbul, Turkey to a Greek mother and an American father, Can Danny Gidding — pronounced "John" in Turkish— has been subjected to a world of byzantine influences since birth. Art and music were his earliest loves, and he was drawn to both while attending high school in Leysin, Switzerland. Afterwards, he majored in Architecture at Yale, received his Master's in Architecture from Harvard's Graduate School of Design, and embarked upon a career as a designer on television, with shows on HGTV, ABC, FOX, Logo and currently on TLC's "Trading Spaces" where John has moved back into the field of art and art's applications for interior design.

John has maintained a steady stream of sketchbooks since 1995, sketching whatever provokes his interest with the same skill, precision, and hand-written notes, that were used by illustrators before the age of photography and was taught to him in Leysin. He splits time between the USA where he lives, and Turkey and Europe where his family lives.
Appearing on the Fresh Ideas Stage:
Friday, March 1 at 4pm
Saturday, March 2 at 12pm

For design gallery, projects and more information on John, please visit www.johngidding.com.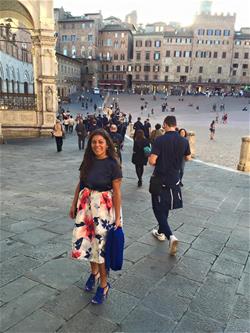 Jeanine Michele of Jeanine Michele Enterprises
Jeanine's foundation growing up in a family of DIYers, taking shop class in junior high, getting a BFA in Fine Arts and heading off to Italy has definitely influenced her design style along with her understanding of how things get done. In her early career, decorative and commercial painting was my medium. She is now taking things to the next level. Where her medium used to be paints, and installations or happenings, she is now concentrating on the creation and execution of physical spaces on a larger scale.
Jeanine moved to Italy in her mid 20s, which is a pivotal point for many in defining who they are and what influences people in life. She lived and breathed Italy. The style, the craftsmanship and the teaching of knowledge passed down from generation to generation. Having lived in Italy for 25 years, having been able to work and learn Italian art from Italian artisans and high-end art dealers…now she wants to go further with her knowledge. Italians have a unique perspective and style that she would love to carry through to the United States and elsewhere.
Appearing on the Fresh Ideas Stage:
Friday, March 1 at 2pm
Saturday, March 2 at 1pm
Sunday, March 3 at 12pm

Visit Jeanine Michele the entire show in booth #749.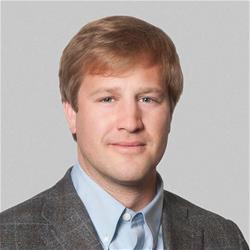 Chris Piacentini of CapCenter


Chris is the Principal Real Estate Broker at CapCenter, the only dual mortgage and realty company in Central Virginia.
A native of Richmond, Virginia, Chris got his start in real estate working for a billion-dollar residential real estate developer in the Carolinas. In addition to holding a real estate broker's license, Chris is a licensed loan originator. He has been a part of CapCenter for over 10 years during which time he has advised thousands of homeowners who have sought guidance on their mortgage and home buying and selling needs. Most recently, his work has focused on the development of CapCenter's real estate team, which in 2018 ranked #1 in terms of home sales per agent in Central Virginia.
Chris also leads CapCenter's market expansion efforts which include a Hampton Roads real estate team that services the Virginia Peninsula, Middle Peninsula, and lower Hampton Roads communities.
Appearing on the Fresh Ideas Stage:
Saturday, March 2 at 2pm
Sunday, March 3 at 1pm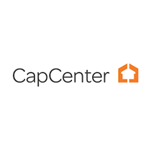 Visit CapCenter in booth #236.
Kaye Crenshaw of Mobility Supercenter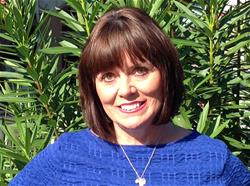 Kaye Crenshaw is the President / CEO of Mobility Supercenter —The Company specializes in Wheelchair Accessible Vehicles and Specialized Driving Equipment for those facing mobility challenges as well home accessibility solutions designed to give freedom and accessibility to her clients. Helping others is part of Kaye's company mission…. "We make it easy for those that have it tough! She has successfully led the company from its start-up in 1994, to currently having four locations, with two in Virginia (Richmond & Norfolk) and two in South Carolina (Myrtle Beach & Charleston).
Among her significant accomplishments; Kaye has won National Association of Women Business Owner (NAWBO)'s Entrepreneur of the Year in 2005. Top 25 Woman Owned Businesses in Richmond and Richmond's Chamber of Commerce " Rising 25" Award in the same year. In addition, she has won various industry awards such as ; The President's Award, Outstanding Sales Awards, Platinum Sales Awards and most improved Dealer Award. Kaye is an active member of the National Mobility Equipment Dealer's Association (NMEDA). She grew up in the Richmond area and still lives here with her husband Lee.

Appearing on the Fresh Ideas Stage:
Friday, March 1 at 1pm
Saturday, March 2 at 11am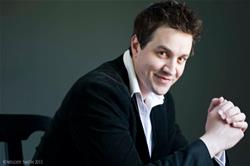 Jack from 103.7 Play

Join Jack and 1037.7 Play on Saturday, March 2 for Games in The Garden!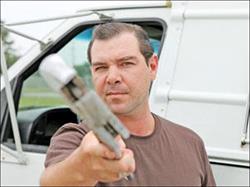 WRVA's Richard McKann
See a live broadcast at the show on Saturday, March 2.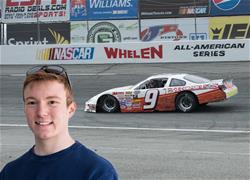 Alex Brock of NASCAR Whelen All American Series
See the NASCAR car on display at the show and meet Alex on Saturday, March 2 from 11am-3pm at the show!
Alex and the car will be located in the A-Plus Roofing booth, #620.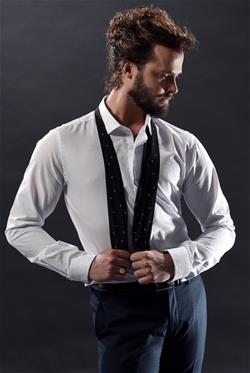 Tommy Bettin
Fred Astaire Dance Studio Richmond

Tommy Bettin, an alumni of Richmond Ballet is the owner of Fred Astaire Dance Studios Richmond, a brand new social and competitive ballroom dance studio. He is very excited about bringing ballroom dancing to Richmond and providing professional level facilities and world class instruction with world class dancers. Fred Astaire Dance Studios is a place where learning how to dance is a guarantee and the benefits that come with it are a time-tested treasure.
Tommy's strong technical base in ballet continuously awarded him opportunities to perform and coach all across the country in the ballroom dance field. In North Carolina, while successfully teaching and competing, Tommy decided to start his own dance studio in Richmond, Virginia and Fred Astaire Richmond was born. He now enjoys participating in the studio activities and continues to perform, compete, and coach professionally. He looks forward to dancing through the rest of his life.

Appearing on the Fresh Ideas Stage:
Saturday, March 2 at 6pm
Visit with Fred Astaire Dance Studios during the entire show in booth #745.