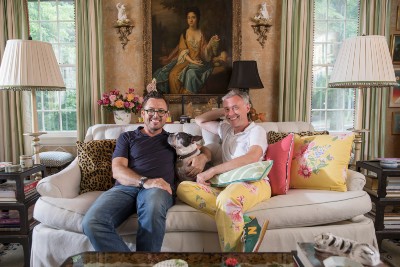 Madcap Cottage - Appearing Saturday & Sunday!
Madcap Cottage is a global lifestyle brand known for its whimsical, sophisticated use of color, prints, and patterns paired with an overarching spirit of accessible, approachable fun. Founded by John Loecke and Jason Oliver Nixon, the Madcap brand captures a passion for a life well lived—bolstered by a nod to history while always looking forward—that translates to lifestyle-driven product licenses that range from rugs, lighting, and fabric to wallpaper, tabletop, bedding, dog products, candles, children's furniture, and more sold through robust retail channels.

Find the Madcap Cottage-curated selection of vintage and antique finds on Sothebys.com, One Kings Lane, and Chairish. The Madcaps have a best-selling fabric collection with Robert Allen @Home and licensed programs with Smith + Noble, York Wallcoverings, BBJ Linen, Mirth Studio, Momeni, Newport Cottages, Certified International, and Port 68, among others. The Madcaps' latest book, "Prints Charming: Create Absolutely Beautiful Interiors with Prints & Patterns," was published by Abrams in 2017 and named one of the top design books of the year by Southern Living magazine.

The Madcaps have appeared domestically and internationally on omnichannel platforms such as InStyle, People, Apartment Therapy, House Beautiful, HGTV, the Food Network, Hamptons, Country Living, Coastal Living, House & Garden UK, Traditional Home, Architectural Digest Russia, the New York Times, the Wall Street Journal, and New York magazine, among many others.

Find the Madcap gents tooling around the country with their four pound-rescue pups and telling tales on Instagram at @madcapcottage.
Appearing on the Fresh Ideas Stage
Saturday, March 7 at 11am and 3pm
Sunday, March 8 at 12pm and 3pm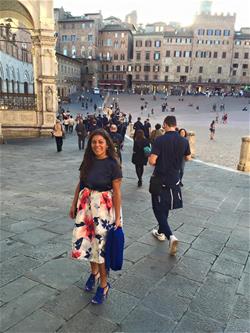 Jeanine Michele of Jeanine Michele Enterprises
Jeanine's foundation growing up in a family of DIYers, taking shop class in junior high, getting a BFA in Fine Arts and heading off to Italy has definitely influenced her design style along with her understanding of how things get done. In her early career, decorative and commercial painting was my medium. She is now taking things to the next level. Where her medium used to be paints, and installations or happenings, she is now concentrating on the creation and execution of physical spaces on a larger scale.
Jeanine moved to Italy in her mid 20s, which is a pivotal point for many in defining who they are and what influences people in life. She lived and breathed Italy. The style, the craftsmanship and the teaching of knowledge passed down from generation to generation. Having lived in Italy for 25 years, having been able to work and learn Italian art from Italian artisans and high-end art dealers…now she wants to go further with her knowledge. Italians have a unique perspective and style that she would love to carry through to the United States and elsewhere.
Appearing on the Fresh Ideas Stage
Friday, March 6 at 4pm
Saturday, March 7 at 1pm
Sunday, March 8 at 2pm
Visit Jeanine Michele the entire show in booth #127.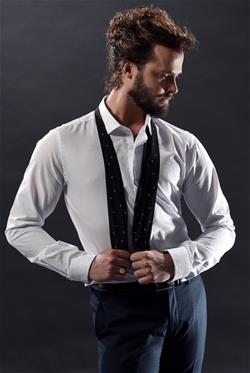 Tommy Bettin
Fred Astaire Dance Studio Richmond

Tommy Bettin, an alumni of Richmond Ballet is the owner of Fred Astaire Dance Studios Richmond, a brand new social and competitive ballroom dance studio. He is very excited about bringing ballroom dancing to Richmond and providing professional level facilities and world class instruction with world class dancers. Fred Astaire Dance Studios is a place where learning how to dance is a guarantee and the benefits that come with it are a time-tested treasure.
Tommy's strong technical base in ballet continuously awarded him opportunities to perform and coach all across the country in the ballroom dance field. In North Carolina, while successfully teaching and competing, Tommy decided to start his own dance studio in Richmond, Virginia and Fred Astaire Richmond was born. He now enjoys participating in the studio activities and continues to perform, compete, and coach professionally. He looks forward to dancing through the rest of his life.

Appearing on the Fresh Ideas Stage:
Friday, March 6 at 1pm and Saturday, March 7 at 6pm
Visit with Fred Astaire Dance Studios during the entire show in booth 347.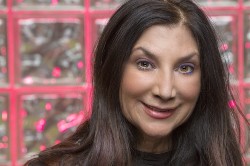 Kat Simons of Mix 98
I was born and raised in Elkins WV-grew up on farm and my love of animals has always been present.So I enjoy Charity work for local rescue groups am Vice-President of Richmond Hero and have kittys-fish-birds and my dog Stevie (all rescue) I also enjoy all charity work and feel radio has given me this opportunity. Some of my charity groups include Richmond and Hanover ARC, Relay for Life, The VA, USO, The Alzheimer's Association Arthritis Association, SPARC, Faison Children's Hospital, The READ Center....Diabetes Association and more. I worked in Radio in my hometown, then Clarksburg and Morgantown WV, Louisville Kentucky, and I lived in Kitty Hawk, NC where I did radio and Beach TV. For the last 20 plus years I have been in Richmond. I enjoy free time, the beach, writing, animals, and racing.

Meet Lori at the show Friday, March 6, 12pm-2pm.
Lori Kelly of K95
Lucky to spend the last 18 years in RVA playing Country music for fans on K95! Love anything that puts me outside! Hiking, kayaking, bike rides, festivals. I am the youngest of 7 children, but by only 6 minutes. My twin sister Lisa has always been the adult in most situations! My husband and I are over the moon that we now have a beautiful granddaughter! I am also a fan, to say the least, of craft beers! Hardywood, Ardent, Center of the Universe, Isley… so many choices.

Meet Lori at the show Friday, March 6, 4pm-6pm.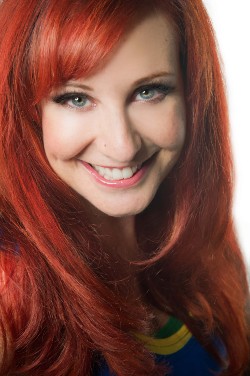 Melissa Chase of 1037 Play
Melissa Chase has been waking up Richmonders for more than a decade. In addition to radio, you can hear her voice and see her on national TV commercials, as an entertainment expert for local news reports and hosting numerous charity events around RVA. A Richmond native, she now lives with her husband Tyler and two daughters London & Ruby.

Meet Melissa at the show Saturday, March 7 12pm-2pm.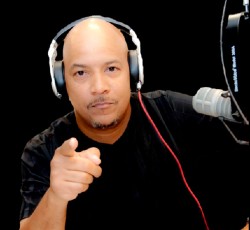 King Tutt of KISS FM
DJ King Tutt was born in the Bronx, New York and raised in Virginia. He is a graduate of Virginia State University, veteran of the U.S. Air Force and has DJ'd and hosted shows with some of the biggest acts in Hip Hop and R&B history. A 17-year radio vet and former syndicated DJ with "The Doug Banks Radio Show" and "The Touch," he definitely gets it in!!!
Meet King Tutt at the show Friday at 11am and Saturday, March 7 at 5pm during the Hometown Hero Chili Cook Off!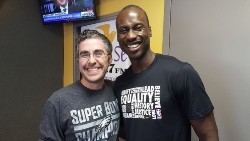 Matt Joseph of ESPN Richmond
Border to Border airs weekdays from 3 p.m. to 4 p.m. on 99.5 and 102.7 ESPN. A weekend edition of the show is also on from 11 a.m. – 12 p.m. on Saturday's during college football and basketball season. The show is hosted by Matt Josephs. Josephs also is the producer of Hardly Workin' with Greg Burton (4 p.m. to 6 p.m.) and has lived in Richmond for nearly 15 years. A Syracuse alum, the Philadelphia native covers the teams in this area like they were his own. Matt is never afraid to give his opinions on any topic and can dispense gambling information with the best of them.
Meet Matt at the show Saturday, March 8th at 5pm during the Hometown Hero Chili Cook Off!