EastCoastHoney.com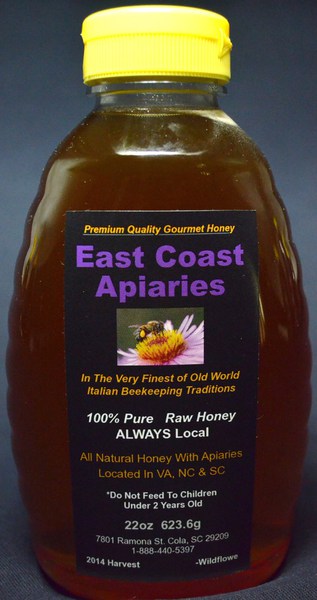 Booth: 1046MP
PO Box 35356
N. Chesterfield,
VA
23235
At EastCoastHoney.com we are pleased to offer the best local, all-natural, raw & unfiltered honey available here in the Mid-Atlantic states. Sourced from our hives in Central Virginia, North Carolina, and the Columbia Midlands area of South Carolina, our honey is ALWAYS local and consistently meets the very high-quality standards of our patrons who want REAL honey. Many of the patrons who purchase our honey this time of the year want to get ahead of seasonal allergies that are sure to come in the coming weeks and months as Spring "springs." As a Show Special, WHILE SUPPLIES LAST mention 2020 ALLERGY RELIEF and receive a 2-ounce sample bottle of our honey.
with our honey, we are pleased to have available EastCoastHealthyLiving.com's line of CBD products. In a word -- QUALITY -- is how our patrons describe this line of very effective CBD products that are produced right here in Virginia. From Pain Relief CBD Salves to very effective CBD Oil Tinctures that have a beneficial impact on many conditions, EastCoastHealthyLiving.com has proven itself over time in providing the BEST CBD products available on the East Coast. Stop by our booth and mention CBD 2020 and receive a sample of CBD Pain Relief Salve - WHILE SUPPLIES LAST.
We look forward to seeing you and serving your family's needs at the 2020 Virginia Home & Garden Show -- booth 1046MP. In closing, be sure to visit EastCoastHoney.com and EastCoastHealthyLiving.com regularly for a wide selection of "Healthy Living" products.